Welcome to Emad's Blog! I'm here to totally help you in Earning some money real quick!
Everyone in this world is after money. Money is just another necessity of life. Earning it is totally a different story. So, we are here to show you "How to make this different story easy?".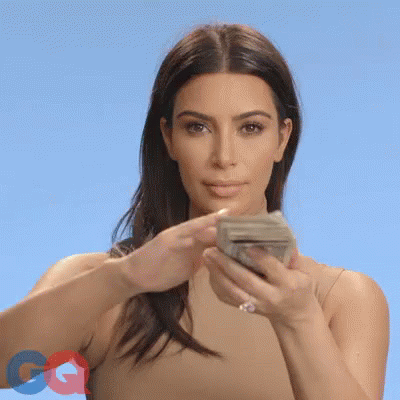 Getting to the point, I'm telling you that how we're going to make it the easiest way. We all are familiar with languages and everything going online. Many stuff like YouTube Channels, Instagram and every other social networking deals with Advertisements. I'm here telling you the ways in which you can earn money easily and that too in a legit way. Being a teenager, I don't want you guys to get spammed by me or maybe click bait to my site. I was once a victim of this things and yes it really hurts. I mean, they make money using us and our difficulties. That's deep shit I'm talking about.
I know I'm a nerd or maybe a geek. But, here I'm totally honest with you right! I am going to behave like a cool guy helping you out in earning some money and in a good way that is neither too deep to understand nor too hard to try!
These tips really don't need investing. If you did invest then it's better. The profit would be much more. However, if you don't want to invest then its cool too.
Enough talking, let me show you real quick ways which will help you make some real money and live the life the better way. Before starting the usual long reading posts, I would like to let you know what I covered in this article.
Blogging: These includes Keyword Planning, SEO Optimization, Content-Writing, & Google Ranking.
Affiliation: I covered how you can review products online which you have already used and give affiliated links in the blog post. Once your readers make engagements, you earned some commission.
Shortening URL Earning: In this type of earning, you basically shorten URL of downloads provided on your blog post in order to get clicks and earn money.
How I Made Money Online?
Talking about me? I made money online after learning some great tricks from the people who successfully did it before. I then spent my entire time researching on everything I learnt and remove the things which were not supposed to be there. Alas, I came up with most effective ways to earn money without investing much into. It can be your only source of income too but not that easy. Let me elaborate those ways, I've come up with.


Make yourself more prominent such that Money comes to you and not yourself to Money ~ Wise me 😉
To give you a great idea, I decided to not bore you enough. Here's have a look at this infographic below.
Blogging:-
It seems easy, but we have a little tough competition too. We can, however, do it well over time to time.
In 
blogging
, you never have to do something too cool to get traffic to it. You just have to honest and more reliable to fetch a good amount of viewer or say readers online. Starting a blog right now will never be too late for you. The earlier you start, the better it is. Before starting a blog, research on the niche(Topic) you're good at. You shouldn't be starting it and not posting anything in a while thinking about what to post. It's usually a trap where people fall in and finally thinks its stupid that they say we can earn real money using blogging.
You just need to investigate and make a habit of learning to read and write. Copy Pasting, however, doesn't work all the time. They do work, but maybe a luck could do it.
To be honest, I made around $45 in 6 months. It was not that good, however, good enough as it improves gradually. Apart from blogging, I use Affiliated Links and shortening URL services to make some more bucks along with Blogging.
Start your blog right now. Start writing content. You're never late to do this.
Affiliation:-
Earning money by Affiliation is the real thing. It requires your viewers and readers to engage with the product you listed and place an order before you make a commission. To make it happen, you will need a pretty decent amount of traffic on your site as it increases the probability of it happening. It can fetch you a good amount of money for real.
Paid URL Shortening:-
It is not a tough job to do. You will have to use some of the free URL shortening service providers online to shorten the real link you are going to share on the site. The reader will be clicking on it to see some Ads. These service providers pay you for views. It can help you make good money if you have a site that deals with downloads.
For Example,
Adfly
pays you $5 on 10,000 views. Similarly, another URL Shortener varies.
I have read online about Adfly being a spam. But I didn't encounter any kind of issues. They pay me once I reach their $5 threshold. I have also written an article on it where I also attached my payment screenshots. Read it here.